Holidays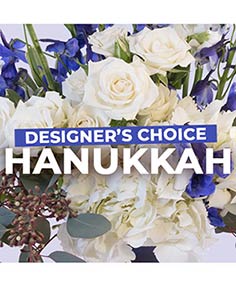 Get the shamash ready to light the rest of the candles on the menorah, spin the dreidel, and get ready to eat great food like latkes, because it's time for the Festival of Lights. Celebrate Hanukkah this year with a bit of floral flair courtesy of Finest City Florist in Lakeside, CA. Although traditionally a time of remembrance and prayer, Hanukkah is also well-known for the festivities and food that go on over the course of the eight days it is celebrated. Finest City Florist has a variety of flower arrangements designed specifically for the Hanukkah celebration, focusing heavily on the colors of white and blue. These flower arrangements can either be given as a gift or can be used to decorate for the festivities. Hanukkah floral centerpieces are perfect for adding that extra touch of festive spirit to the dinner table. Don't hesitate to make this Hanukkah a great one with help of festive flowers from Finest City Florist!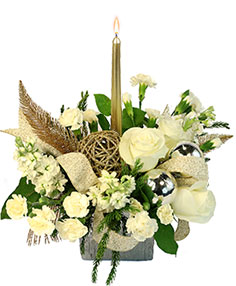 Tis the Season! Time to pull out the lights and put up the tree! At Finest City Florist, we specialize in all-things Christmas! With the trendiest Christmas accessories and ornaments, you are sure to find exactly what you need for your holiday decor at Finest City Florist in Lakeside. Whether you're planning for a Christmas party or just decorating your home for the holiday, we've got you covered. From traditional, to playful and fun, you will find the Christmas decorations you need at Finest City Florist.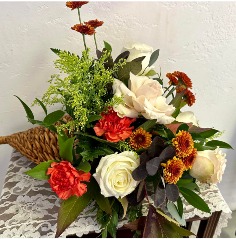 Say "thanks" with a beautiful Thanksgiving cornucopia. For your Thanksgiving Day flowers, think Finest City Florist for the best in autumn beauty. Who could resist the golden browns, rustic reds and cheerful oranges? Whether you're hosting a Thanksgiving day feast, or simply getting together with close family, flowers are always welcome around the table. Have extended family who cannot make it in for the holiday? Say you are thankful for them by sending Thanksgiving flowers to their home. Just give Finest City Florist a call and we'll take care of the rest.